Visible
Day+Night
Our bright & highly
effective light
offers visibility
during both day & night.
The Bkin
120° Viewing
Angle
Our patent pending
lens has been designed
for optimal light output
and visibility.
The Bkin
SmartMotion
& Constant Modes
3 powerful lighting
modes designed
for a variety
of activities.
The Bkin
USB
Recharge
The built in USB
connector makes
recharging simple.
50 mins charging time
The Bkin
Visible
Distance**
Be a distraction
and be seen up
to 1,000 m away.
The Bkin
Max
Runtime*
Use Bkin for
up to 20 hrs on
one charge.
The Bkin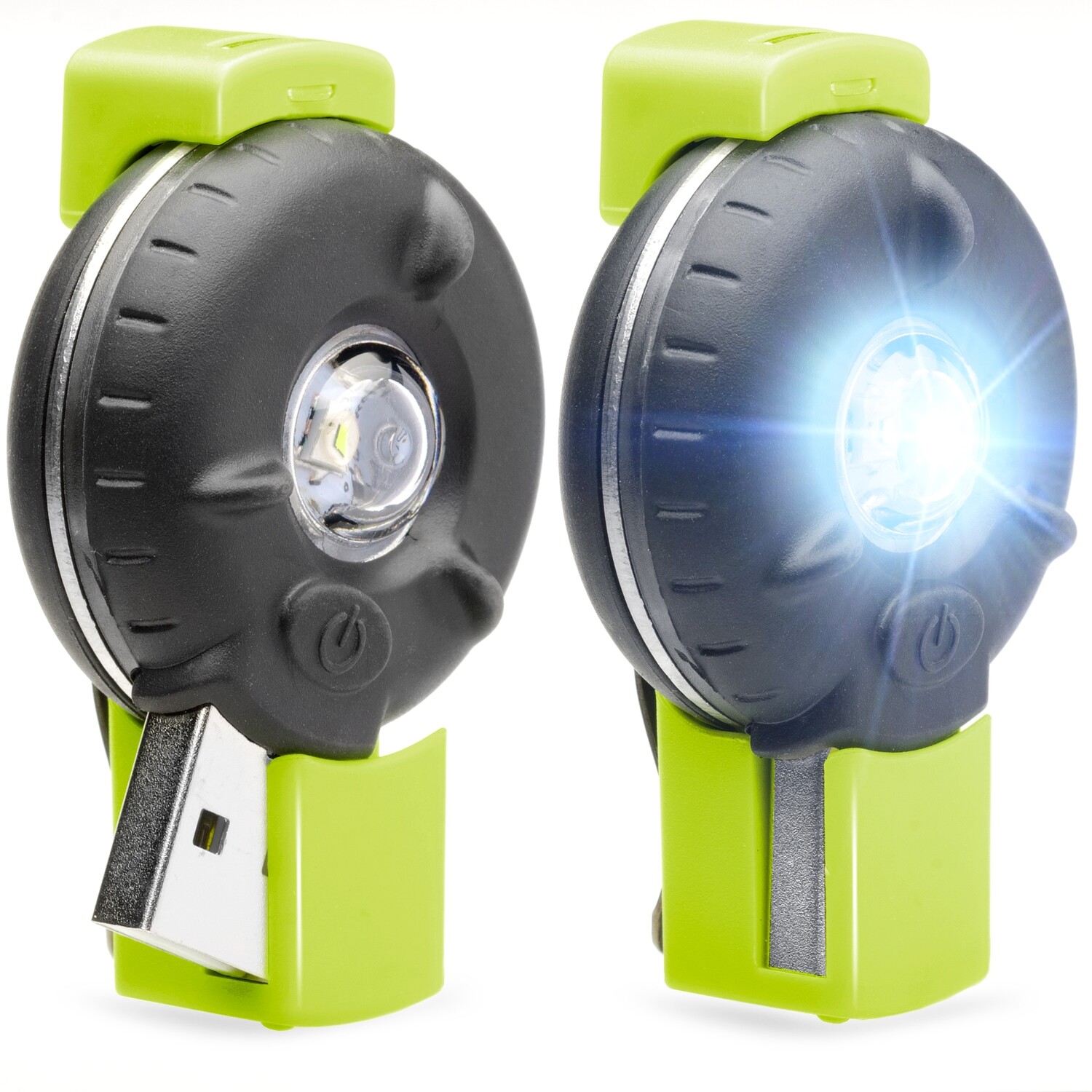 Bkin Smart Motion-Activated LED Personal Safety Light (2 Pack), Green
SKU BK1000BGN-2
Product Details
Motion-activated LED and auto-off functionality conserves battery life
Specially-engineered lens keeps you safe and visible day or night, with visibility of 1,000 feet in daylight and 3,000 feet at night, with 120 degrees of ultra-wide light dispersion
Charge from your computer or any device with a USB port. Up to 20+ hours of use on a single charge.
Clip the Bkin on to your favorite running gear, backpack, dog's collar, bicycle or stroller with included mount.
Features three (3) light modes - pulsing, constant and SmartMotion, all accessed with the push of one button.
Save this product for later
Copyright ©2018 Delta Cycle Corp.
All Rights Reserved.
36 York Ave., Randolph, MA 02368 USA
TEL: 800-474-6615 |
Email
Privacy Policy